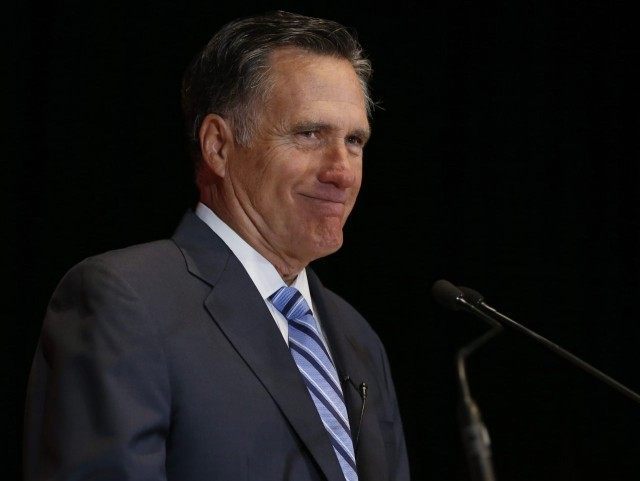 SALT LAKE CITY, Utah — The host of Mitt Romney's speech attacking Republican frontrunner Donald Trump on Thursday at the University of Utah told Breitbart News: "This is just Act One" for Mitt Romney.
Jason Perry, director of the Hinckley Institute of Politics at the University of Utah, told Breitbart News that he expected Romney's speech would be the first in a series of steps in an attempt to derail Trump's progress to the GOP nomination.
He predicted that Romney would take other actions leading up to the key winner-take-all primaries on March 15, such as Florida.
"When Mitt Romney does something, he never just does one thing," said Perry, citing Romney's reputation for thoroughness and preparation.
Romney was greeted by a standing ovation — but also a few boos, and shouts of "Go home!"
Alluding to Ronald Reagan's famous 1964 speech, "A Time for Choosing," Romney said that it was again a time for choosing — but that the Republican party had to choose someone other than Trump as its presidential nominee.
Trump's 35 percent tariff on goods from China, he said, would launch a trade war. And his economic policies, Romney said, would hurt Americans. He cited a string of Trump's business failures: "A business genius he is not."
Romney then attacked against Trump's foreign policies, including his proposed restrictions on Muslim immigration, and comments about letting the Islamic State terror organization oust dictator Bashar Assad from Syria.
Trump, Romney said to laughter, is not very smart. ("Smarter than you!" a heckler shouted from the audience.)
Trump, Romney said, had falsely claimed to have seen "thousands of Muslims" celebrating the 9/11 attacks in New Jersey. "Wrong. he saw no such thing. He imagined it." (In fact, though there were not "thousands," Trump had cited an
actual news report
citing several Muslims celebrating on a rooftop.)
Romney also blasted Hillary Clinton:
"For the last three decades, the Clintons have lived at the intersection of money and politics … They define crony capitalism. A person as dishonest and untrustworthy as Hillary Clinton must not become president," he said, to sustained applause.
"Of course, a Trump nomination enables her victory," he continued.
A heckler then shouted: "You're desperate!" and was escorted out by security.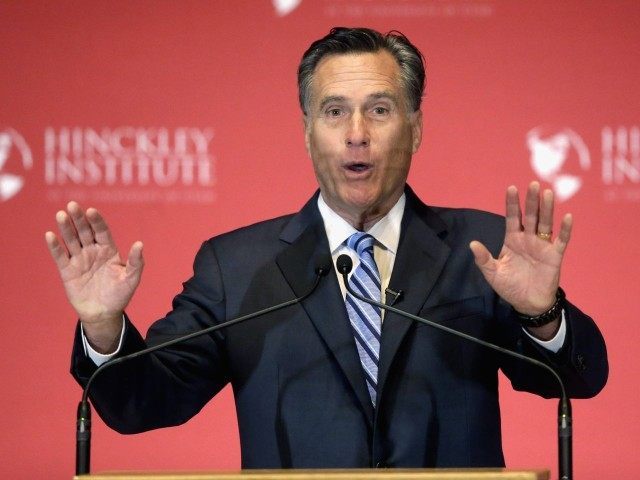 Then he said:
Here's what I know: Donald Trump is a phony, a fraud. His promises are as worthless as a degree from Trump University.

He's playing the American public for suckers. He gets a free ride to the White House and all we get is a lousy hat.

His domestic policies would lead to recession. His foreign policies would make America and the world less safe. He has neither the temperament nor the judgment to be president. And his personal qualities would mean that America would cease to be a shining city on a hill.
He concluded: "I'm convinced America has greatness ahead. And this is a time for choosing. God bless us to choose a nominee who will make that vision a reality."
HMMMMM! WHAT COULD HE BE UP TO???