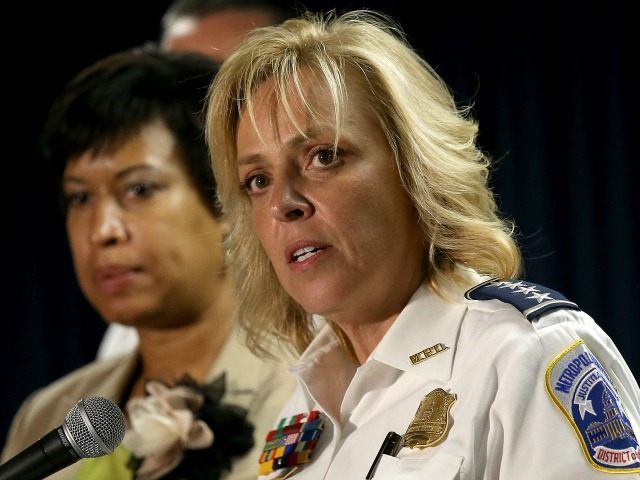 In a 60 Minutes interview scheduled to air November 22, Washington DC police chief Cathy Lanier said taking out the gunmen in a Paris-style attack is the "best option" for citizens between the time they call 911 and the moment police arrive.
Lanier said citizens basically have three options–they can "run, hide, or fight." And she said choosing to "take the gunman out" is the best option if the citizen is in a position to do so.
Lanier said: "We always tell people, 'Don't…don't take action. Call 911. Don't intervene in the robbery'…we've never told people, 'Take action.' [But] it's a different…scenario."
She also made clear that she does not want Americans to be paranoid, but she does want them to be alert and prepared.
DC police chief Lanier is now the most recent law enforcement figure to break with the old pacifist dogma.