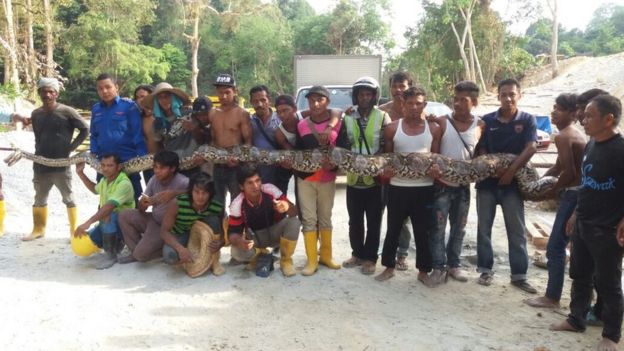 A giant python found on a Malaysian building site, that may be the longest ever caught, has died, officials say.
The estimated eight-metre-long (26ft) snake was spotted Thursday under a fallen tree on the island of Penang.
It died on Sunday after laying eggs, Herme Herisyam, operations chief for Penang's Civil Defence Department's southwest district told the BBC.