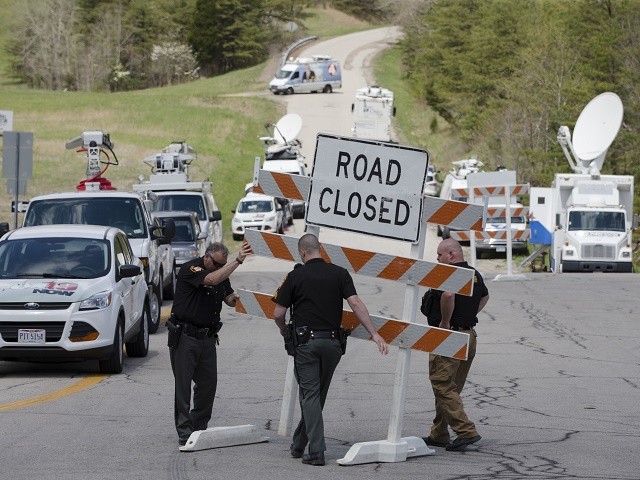 22 Apr 2016
The bodies of eight of the victims were found Friday in three separate homes in Pike County, information provided to Breitbart Texas by the Ohio Attorney General's Office revealed.
"This is not an active shooter situation, however no arrests have been made," a prepared statement revealed. "The investigation is in its very early stages and authorities are still trying to determine a motive, identify the deceased and determine if the gunman is among the deceased individuals or on the loose."
Since that statement from the Ohio AG, Fox News is reporting that one or more shooters is believed to be on the run. They are said to be "armed and dangerous, according to investigators in Ohio. They have also updated information on the deceased to be seven adults and one 16-year-old boy.
The infant child that survived the attack was found in a bed next to its mother, according to Pike County Sheriff Charles Reader.
The homes of the family members was said to be spread out over about a mile and a half — three on the same street. There are currently at least four separate crime scenes.
NOTE: This article has been updated with new information about this developing situation.
Ildefonso Ortiz is an award winning journalist with Breitbart Texas.